Wake Monument Co., Inc.
« Back to directory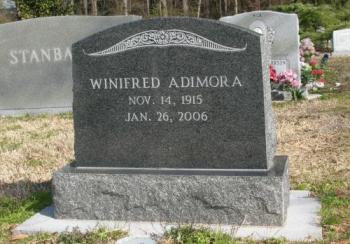 Contact: Cathy Batts
Address:
213 N. Main St.
Rolesville, NC 27571
Phone: (919) 556-3422
Website: www.wakemonument.com
Wake Monument Company was founded in Rolesville, NC in 1934, and is family-owned and operated. We are a full-service monument company, specializing in all types of monuments and markers in granite, marble and bronze.
Purchasing your monument from a full-service monument company in your local area insures quality and good service. We are a locally owned company with the knowledge of all the area cemeteries, to help you choose the monument that you need. Our monuments are carved by our own staff, and placed by our own professional monument installers.
Map and Driving Directions